Don't let winter keep you home. Party at First Friday next week with your favorite snow bunnies at the largest monthly LGBT party in Denver. EVERYONE IS WELCOME AT FIRST FRIDAY. #FirstFridayatTracks #LGBTDenverParty #lesbianpartyDenver #BabesAroundDenver
Featuring:
*DJ's Tatiana, Markie, Stone Cox and Blaque Girl will be spinning music for everyone from country (EXDO – 6-10), Retro (Tracks 8-10), Top 40 and all kinds of dance (Tracks 10-2) and more dance beats in EXDO (10-2)
**Go Go Dancing by The Wicked Little girls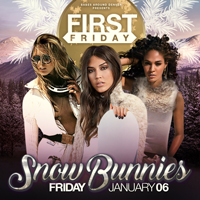 Patio Open – Food Truck
NEW; GOURMET FOOD TRUCKS ON WALNUT – GET SOMETHING TO EAT ON THE WAY IN!

*Cover only $5 from 6-9 and $7 from 9-close
*Still going strong after 14 years and still Denver's best entertainment value.