By Holly Hatch
July 27, 2011 | 9:09 am

The first Friday of every month, Dede Frain gets a little nervous. Like waiting for a date on prom night, she paces in anticipation.
"Sometimes I stand at First Friday and think, 'Is anybody going to come tonight?'"
Frain, owner and founder of Babes Around Denver's First Friday lesbian night, is still apprehensive before her monumental party begins. Yet for more than eight years, First Friday draws in a massive crowd of women. They flood through the doors of Tracks, in anticipation of the hottest monthly women's dance party in the nation.
At a glance, it looks like a club scene on an episode of The L-Word. Women with short hair, long hair, faux-hawks and shaved heads are noticed on women of all ages, sizes, ethnicities and sub-culture styles. There are dykes wearing makeup and femmies sporting military dog-tags, and they are pouring through the entrance of Tracks from 6 p.m. until last call, without fail every single month.
They are dancing and grinding, sipping cape-cods or shooting whiskey, and getting down like never before. They are dressed in short skirts, tight hipster jeans, cutoffs and Dickies. From tattoos and piercings to sultry and sexy to happily partnered business owners. These are Denver lesbians; the BAD girls at Frain's First Friday monthly lesbian party. There are more women in this club every first Friday of the month than most lesbians even knew existed in Denver. Frain's party is colossal next to any club scene on The L-Word.
"I am still very humbled and surprised by the whole thing," Frain said of the event that she started in 2003. Attracting women from all walks of life, BAD's First Friday party is just what Denver was missing. Celebrating its 100th party next month, BAD is the largest monthly women's event in the country, with an average attendance each month of 2,000 and ages varying from 21 to 75-years-old. It seems that the BAD girls are here to stay. And "ladies night" has taken on a whole new meaning.


Lesbian bars in Denver have never had great success. Frain realized that women in the LGBT community needed something different. "Women don't go out as much as men," she said. "They nest more, they connect, that's why I've been so adamant from the beginning about not doing it weekly, and I think that's what makes it successful." And a success it has become. First Friday has lesbians, young and old returning each month, searching for new and familiar faces in the crossfire of the strobe lights in this constantly evolving female celebration.
With three different dance floors, women can boot-scoot and yee-haw to country-western in the early part of the evening, and shake it to everything from Top-40 Hits and remixes to '80s favorites and disco grooves into the wee hours of the morning.
Just as Denver is diverse, so are its lesbians. And Frain will be the first to admit that women seek diversity in their music. So Frain and her resident DJ's -Trina J, Shannon and Markie – give the women everything they've got as they spin the best music in every genre. "We really switch it up throughout the night so that we're able to cater to the demographics," Frain said.
Denver is a hot-spot melting pot collecting residents from all over the world. This once-a-month party has become a novelty, and women keep coming back to party and celebrate their sexuality.
Although BAD's First Friday event is a party by women, for women, Frain welcomes all LGBT members and their allies. The T-girls (transgender women) remain some of the biggest supporters of the event.
Frain said that she is flattered that even gay men in the community come out for First Friday, telling her "I love seeing the lesbians, its my girls night!"
Age doesn't matter when you're a lesbian in Denver. Frain said that even her elderly mother has attended First Friday. And then, there's the woman who has been attending the event since the beginning. At 76-years-old Pat Berrington has remained a staple of the event. Berrington admitted that she's only missed a couple First Friday's. Her age certainly doesn't stop her, "I love to dance," she said.
"Everybody's happy there. It's great to be around people that are pleasant. I'm the oldest one there probably, but I'm in great shape."
What began as a happy-hour get-together attracting hundreds of women, Frain moved her crew of women to The Lounge, and when even The Church could no longer sustain such a gathering,Tracks/EXDO became the First Friday hot-spot. Frain is continually surprised at the scope of what her First Friday nights have become.
It seems that every woman who has attended a First Friday has a fond, or memorable experience to share. Heidi Lantry revels at dancing the night away with hot 21-year-olds, while Sarah Heid remembers a First Friday holiday bash in which she spent the night happily making out with her girlfriend. Alicia Decker admitted to a crazy night where her crew took over one of the dancing cages, using it as their very own personal dance floor. "I think we (even) lifted up a few skirts and shirts to keep it interesting." And then there's Sarah Davis, who has fond memories of the old bathrooms at Tracks. "There was three inches of water and piss on the floor, and drag queens in every stall. After I left, I took the morning-after-pill and got a tetanus shot. All in all, it was a great night!"
Although BAD provides a night for the lesbian community to get rowdy and dance the night away, giving back to the community has remained Frain's priority. Establishing relationships with charity partners and nonprofits is something Frain continues to uphold. With quarterly donations to nonprofits like the National Center for Lesbian Rights, the ATL Foundation (provides financial assistance to lesbians with health issues) and even political organizations like One Colorado, Frain feels her charitable donations make the success of her party the most rewarding part. "I wish I could do more," she said. Since forming Babes Around Denver, Frain has donated to more than 18 different charities.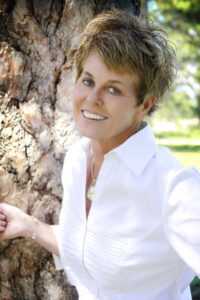 And with other lesbian organizations in the city, like Silke Reuthlinger's Hip Chicks Out, Frain and BAD have committed to a women's collaboration in the community. "We work together," Frain said. "We don't host events on each other's nights; we support and co-promote for each other. We've never been divisive. We've really tried to connect the community rather than dividing them." Perhaps that is what makes our little-big city's LGBT community stand apart and continue to become successful and inclusive.
After each successful First Friday, Frain smiles. The mobs of women have come and gone. Fun was the name of the night, because, as Frain said, "Everyone is a lesbian on First Friday."